Researchers from Belarus, Poland, Lithuania, Hungary, Germany, Czech Republic, and Israel have discussed national and geopolitical aspects of intercultural dialogue during the Sixth International Congress of Belarusian Studies (Kouna, 07-09 October) and have reached the following conclusions:
1. Intercultural dialogue is an optimal alternative to multiculturalism and cultural assimilation.
2. Interreligious dialogue is a very important part of modern intercultural dialogue.
3. At the very beginning of the century Belarusian philosophers Mikola Krukouski and Uladzimir Konan foresaw modern European crisis and called for the preservation of own cultural values ​​and the development of the Belarusian national
and cultural traditions.
4. Intercultural dialogue plays an important role in nation building and democratization. It should be studied and developed more in Belarus.
The report of Prof. Sandor Foldvari (Hungary) "Intercultural Dialogues in Interreligious Communication by Pope Saint John Paul II" was particularly stimulating for participants. Three reports have been prepared by the Institution "Intercultural Dialogue": "Intercultural Dialogue: What Prospects for Belarus?' by Liubou Uladykouskaja, "Dialogue of Cultures in the Works of Nikolai Krukovski and Modernity" by Anatol Astapenka, and "Shroud of Turin as a Unique Phenomenon of Intercultural Dialogue" by Valery Shalatonin who presented research results on the Shroud of Turin replica.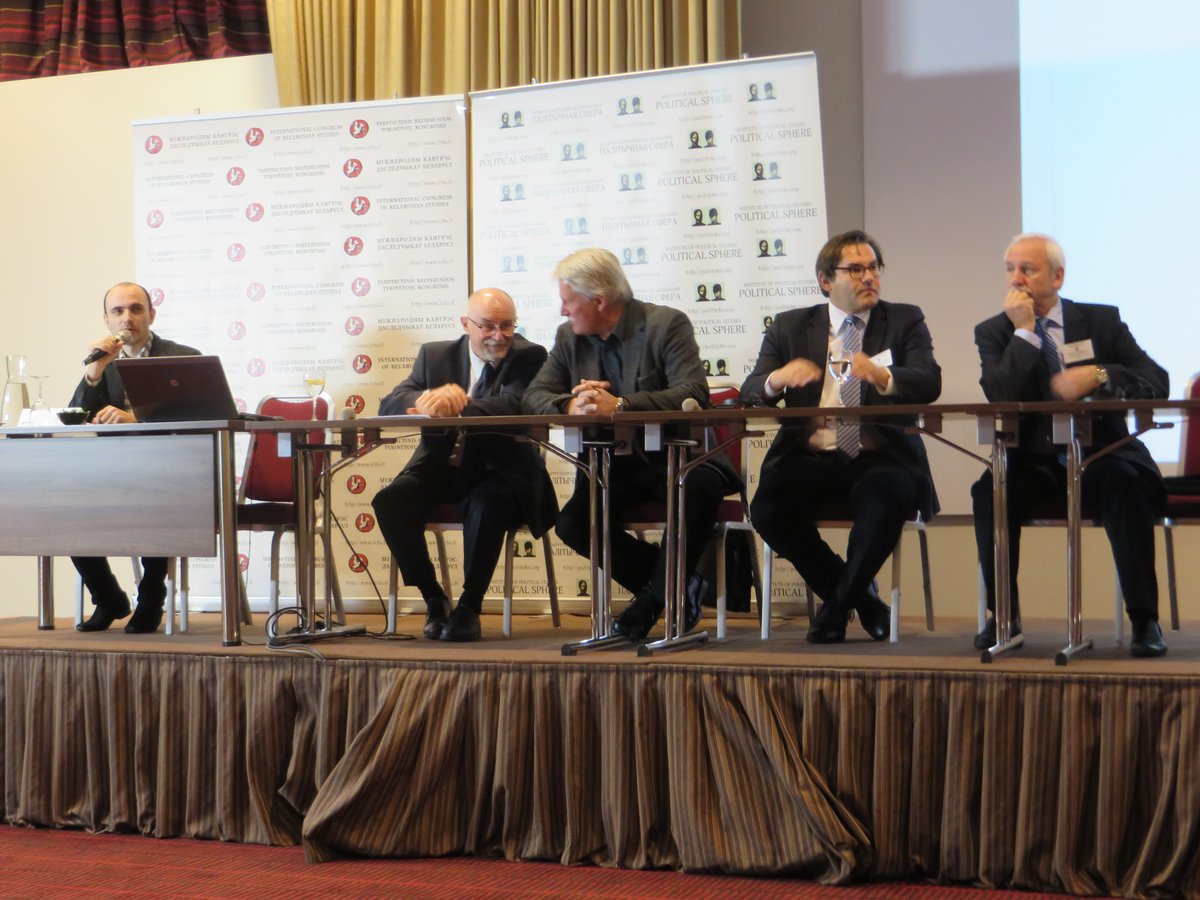 Photo: Prof. Andrei Kazakevich and panelists "Eastern Europe: Challenges and Opportunities" – from left to right: Jan Malicki (Poland), Aleksandravičius Egidijus (Lithuania), Wolfgang Sender (Germany), Valer Karbalevich (Belarus).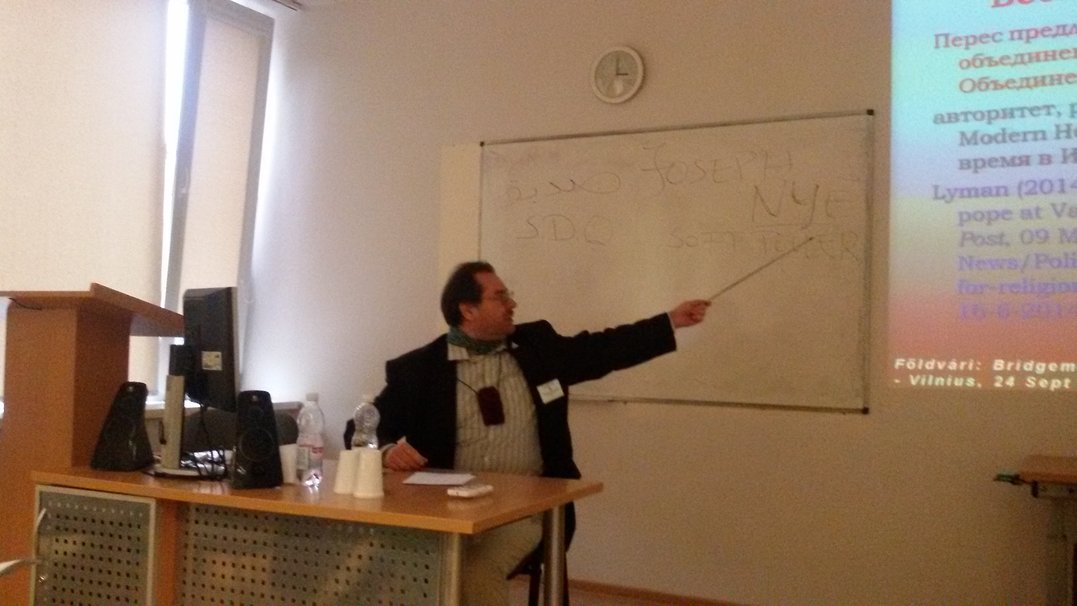 Photo: Prof. Sandor Foldvari presetnts the report.